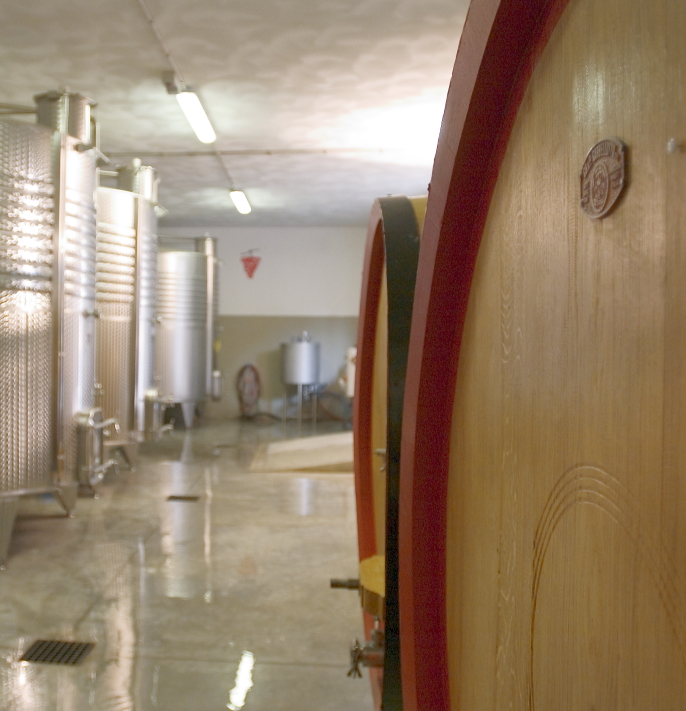 The old and the new,
blend beautifully
In the last 20 years the Castelletto winery has undergone great structural modernization. The premises, while maintaining the ancient mark that characterizes them, have been renovated and expanded with a new wine-making department, the sales point, the tasting room, the panoramic room and the museum room.
The vinification rooms contain modern temperature-controlled tanks, pneumatic presses for the soft pressing of the grapes, a rotary variable speed destemmer, filters and various equipment as well as oak barrels for aging of the great reds.
The sales point, open to the public throughout the year, is associated with "campagna amica" ("friendly campaign"), a logo that distinguishes companies that guarantee the origin and uniqueness of their product. Here you can find bulk and packaged wines in different formats, bottles with "denominazione di origine controllata" ("controlled designation of origin") and "indicazione geografica tipica" ("typical geographical indication") labels and all our expertise at your service.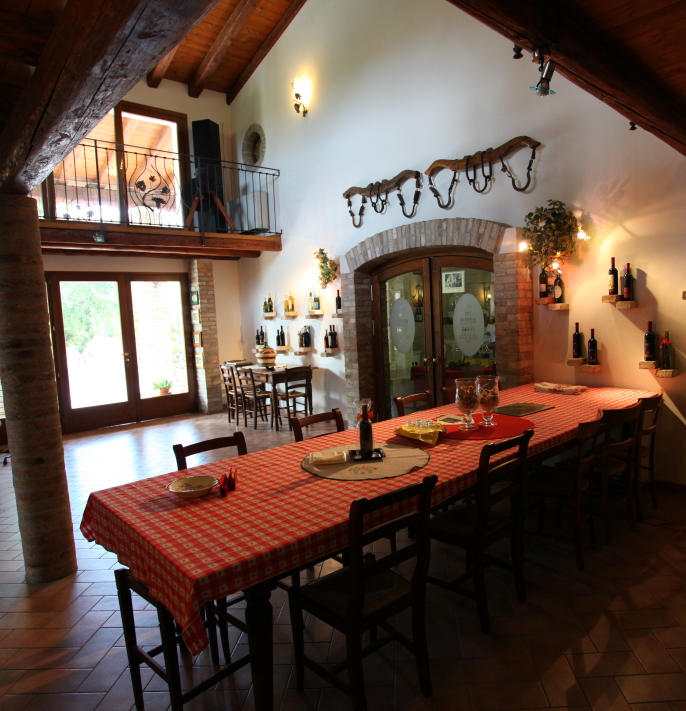 The tasting room, also used as a conference room, as well as for receptions, events and parties, is a recently built structure which offers all the comforts. It overlooks the large park consisting of boxwoods, yews, magnolias, ligustri, all secular trees that have survived throughout history.
The panoramic room is instead located in the old stone structure, 15 meters high, offering a beautiful view of the whole company and the town.
The museum room, also located in the ancient part, on the first floor, is the testimony of a long and difficult path of history, with the first equipment in wood, enamelled iron, brass and cast iron. Here you can find old pumps, the Garolla crusher with wooden basket, the press and much more.